Pocket Sandwich Theatre Comes to Carrollton - Babick Latest Recruit
The Pocket Sandwich Theatre Feeds Right Into Plans for Downtown Carrollton's Revamping
DESIREE GUTIERREZ DECEMBER 8, 2021 4:00AM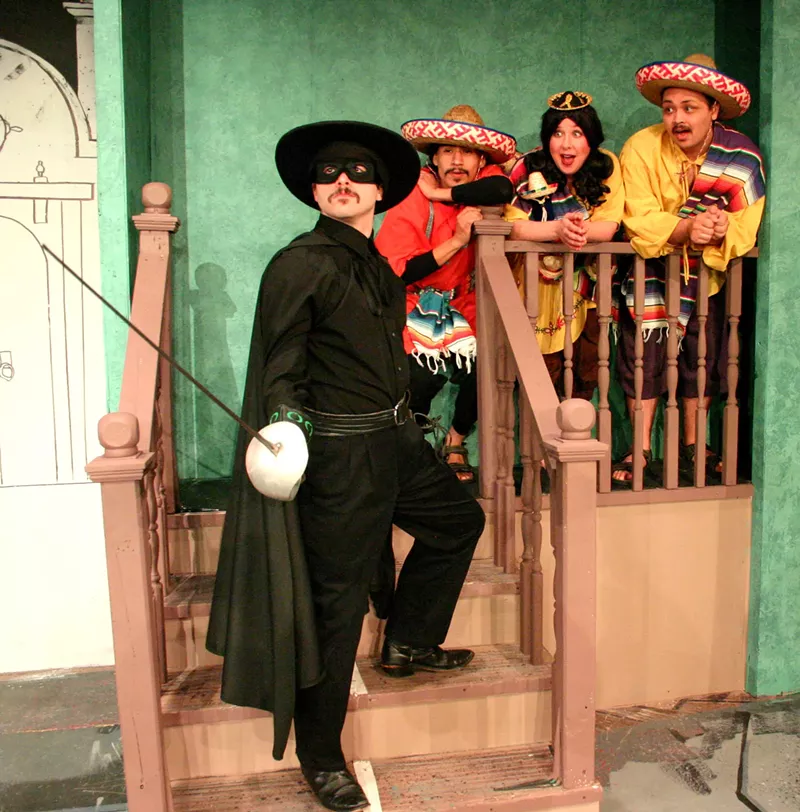 A production of Zorro: The Legend Lives! at Dallas' Pocket Sandwich Theater. courtesy Pocket Sandwich Shop
After 41 years as an East Dallas staple, the Pocket Sandwich Theatre will be packing up for the third time, this time saying goodbye to Dallas.
The theater is known for its productions of parody plays and melodrama, and for its rowdy atmosphere in which patrons are encouraged to throw popcorn during performances.
In July, the theater's director Jeff Vance said the Pocket Sandwich Theatre would not be renewing its lease at the Mockingbird Lane location and that the building's owners wanted them to pack up their popcorn
and vacate by the end of the year.
But on Dec. 4 they announced they have secured a new location for their third rendition in Historic Downtown Carrollton.
"The City of Carrollton officials have gone out of their way to make us feel welcome and are excited to include us in their 'vision for the future'," Pocket Sandwich Theatre posted on the
theater's Facebook page
. "We look forward to extending this welcome feeling to our employees, actors, technicians and patrons as we look hopefully ahead into the Pocket's next chapter."
<Read More at Dallas Observer>