About Steve & Family:
Check out Bio on LinkedIn and City Website here: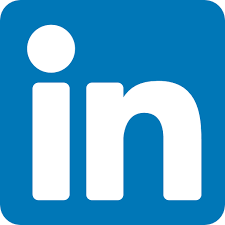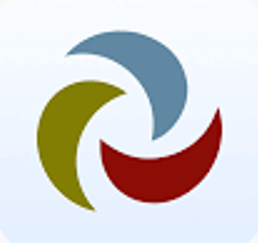 Our Family
My wife and I chose to make Carrollton our home after marrying in Carrollton in 1992. We are your typical Carrollton Family: Married, two-children, two dogs and two cats, focused on Family and Community. A typical family of Volunteers with conservative values! An Eagle Scout through & through, where service was instilled at an early age.
Growing up in a family with strong military tradition, where Grandparents (Paternal Immigrant and Maternal back to American Revolution and Purple Heart / Medal of Honor), Parents (Marines & subsequent career Civil Service for Navy), Uncles and Aunts, and all my Brothers and Sisters have served, I was raised with the Military Respect of Tradition and Service. While not personally a veteran, I spent time growing up on Military Bases on Guam and elsewhere and in Washington DC with father's service in the Pentagon and Defense Logistics Agency and my first career job out of College was with Texas Instruments was in support of its Defense Systems business.

As an immediate family I Have had two residences in Carrollton and the home we have been at the current address on Canon Gate Circle since 1995. We have two wonderful children, Michael and Sarah, both brought home to our current address and raised in this wonderful city We have taken advantage of virtually all the City amenities as we raised our children (Rec Centers, T-Ball, Pony Baseball, Trails, Parks, et…) and placed them in CFB ISD schools to take full advantage of the wonderful schools and diverse population as they have grown into mature, good-standing adults. Michael has graduated from Texas Tech and is a Software Implementation Consultant - also enrolled for Executive MBA at Texas Tech. Sarah graduated from Texas A&M (Yes a split family) last year studying Dance Science and Pre-Physical Therapy as she pursues a DPT advanced degree following observation work while she works as a Teacher for Dance.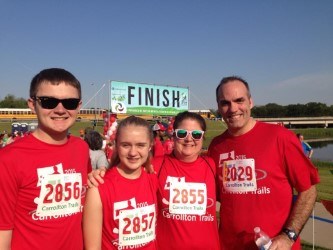 Our entire family has been involved in the community as upstanding residents, volunteers and servants. As a family we support our Neighbors, Schools, First Responders, City and St Catherine of Siena Catholic Church where we were married, children baptized.
Peggi and I are both graduates (Alumni) of the Carrollton Citizens Police Academy where she is also a member of the Citizens Patrol -- we are both CCPAAA.
Professional Life:
A Finance guy, I started my Career at Texas Instruments (TI) after earning my Bachelor of Science in Finance from the Florida

State University. I earned my Masters of Business Administration (MBA) at Amber University while working full-time.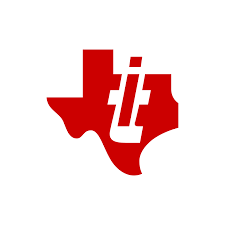 While at TI, I helped with the Malcolm Baldridge Quality Award for Excellence application on behalf of the Defense Systems Business supporting the US Military, which we won and helped launch the Software Business of TI by selling what we used to other large companies. As a team, we divested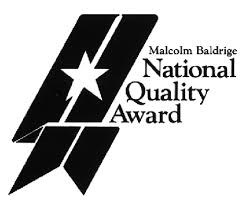 our EDI business, went public via an IPO and grew from 25 employees to over 1,000. I have helped grow large and small companies, been involved in several M&A transactions and today work with small cap companies to build traction, attract investment and blossom. I serve as Chief Financial Officer of HSI, the "netflix of Safety Content" and Safety Management Software SaaS platform, where we help Companies of all shapes and sizes to keep the Community and Workplace Safe.
Having served both Large Public and Small Private companies on Boards of Directors and in positions of Leadership, I bring the zest and zeal to dig into the numbers to help bring incremental ROI value.
Community Involvement:
I was elected Mayor in May 2022 after serving on Council since 2014 (2014-2017 & 2018-2022). We have made great progress as Mayor in a very short time as we continue to work toward a Bright Future.
How I got Started: I became active in my community via my Neighborhood in the Highlands (HNA) shortly after moving in as Block Captains and Crime Watch volunteers (1996/7). I was recruited as Treasurer of the HNA in 1999 and served two terms of 2 years, completing in 2003. I was then recruited as President and served as such from 2009-2013, coordinating neighborhood activities, Crime Watch and Beautification efforts in addition to lobbying the City for resource attention to our Creeks, Birds and Grants. During my service, we deployed two matching Grants (Canon Gate Wall Extension, Wrought Iron Fence along Rosemeade), added sign toppers, joined the North Dallas Neighborhood Alliance for Crime Watch with neighboring Dallas communities and deployed a security system as deterrence for our 8 Entry/Egress points with both a broad Infrared camera and License Plate Readers. These cameras have served useful for Carrollton Police Investigators in solving criminal activities in the Neighborhood.
A strong record in support of our #FirstResponders, stems from my direct family careers serving as a Paramedic & Firefighter (Twin Brother) in Jacksonville, Florida and three Dallas Police Sergeants (Brothers-in-Law and Nephew) as career professionals in service above self. This direct familial relationship is something that is ingrained in my priorities of Public Safety.
In addition to serving my Neighborhood's Association, I have served on several School and School District Committees and City Boards and Commissions, including:
Board of Adjustments (cka Property Standards Board)
Tax Increment Reinvestment Zone (TIRZ)
Historic Preservation Advisory Commission (HPAC)
Medical City Dallas Children's Hospital Advisory Board
CFBISD First Lego League Advisory Board
CFBISD International Business Academy Parent Advisory Board
PTA's & Booster Clubs
Etc...
It is through this neighborhood experience that I took the Step to City Council in 2014. On Council I have served the following Boards & Commissions:
Mayor Pro-Tem - prior
Deputy Mayor Pro-Tem - prior
Carrollton Information & Security Committee - Chairman
Carrollton Finance & Budget Committee
Redevelopment Committee
Transit Oriented Development Committee
Museum Board
Landfill Commission
Carrollton Wind Symphony
Metrocrest Chamber of Commerce Ex-Officio Board member
Leadership Metrocrest
Environmental Distinction Award Committee, Chairman
MLK Day Committee & Grand Marshall in 2017
CFB-ISD Ambassador
LISD Facilities Advisory Committee 2016-2017
Hebron High School Building Leadership Team
Additionally, I have been actively engaged in virtually all City Events, Community Gatherings, First Responder and Police programs – Coffee with a Cop; #InItTogether; #BackTheBlue.
We attend virtually ALL city events and activities to show support and ENGAGE with our citizens.