Supporters in May 7, 2022 Mayor Election
Thank you to those making Endorsements and Supporting my Campaign, including:
#FirstResponders - Carrollton FireFighters Association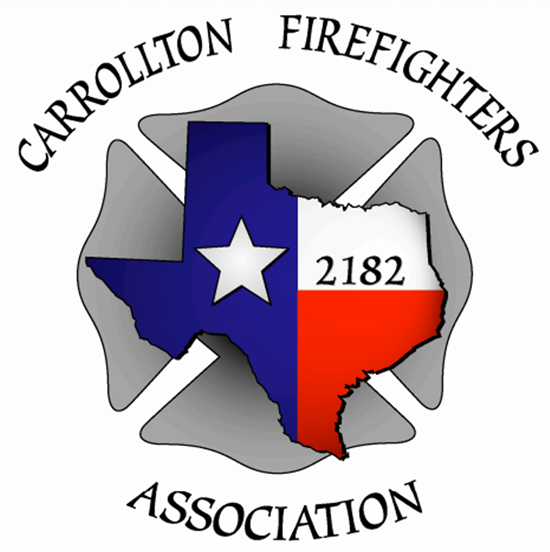 Kickoff Supporters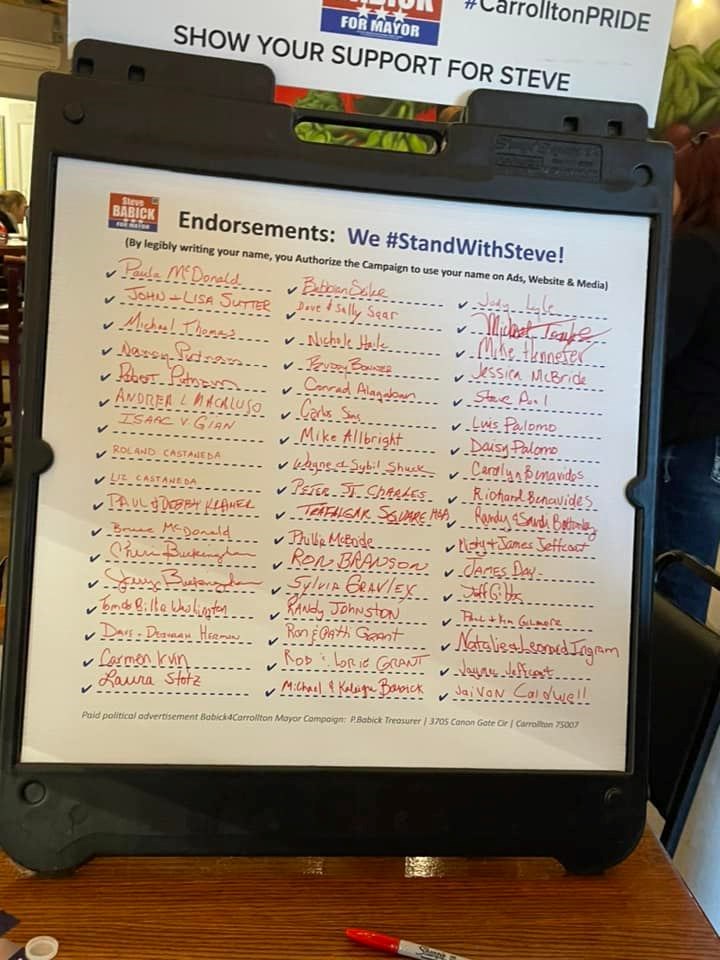 42 Years of Carrollton Mayors - Majority
Majority of Mayors and/or Heirs back to 1980 including: Hon Leddie Taylor; Hon Kenny Marchant; Hon Milburn Gravely Heirs (Sylvia & Children); Hon Gary Blanscet; Hon Ron Branson; Hon Matthew Marchant, etc... (Note current Mayor Kevin Falconer is in a Campaign for Denton County Commissioner and is therefore not offering an endorsement - Feel free to call him and ask him who he is supporting.)
Majority of Councilmembers since 2014 & Prior (First Elected...)
Prior: Hon Bob Garza; Hon Jeff Andonian; Hon Lisa Sutter; Hon John Sutter; Hon Mike Hennefer; Hon Glen Blanscet; Hon Terry Simons, Hon Charles W. Thrasher; Hon Linda Caldwell, Hon Judy Thomas Scamardo, etc...
Majority (all but 1) of current council offering endorsement and/or support in this election including: Hon Young Sung; Hon Andrew Palacios; Hon Nancy Cline; Hon Rusty Pendleton
Other Honorable Representatives & Local Influencers:
Prior & Current Elected Officials: Hon Ron Simmons; Hon Drew Springer; Hon Tan Parker; Hon Kronda & Jeff Thimesch; Hon Shirley Tarpley, Hon Carolyn & Richard Benevides; Hon Buddy Bonner; Hon Tricia Sheffield; Hon Isaac Gian; Hon Nan Walvoord; Hon Ron Smith; etc...
Local Influencers: Texas Tre Williams; Willie & Juanita Rainwater; Bebbian Wilson; Jeff Claes; Paul Kramer; Jack Stotz; Sylvia Gravely; Alan Gravely; Andy & Annabella Guiette; Rowena Raroque-Watters; Jim Moen; Jim McDaniel; Judy Lyle; Ron Chartier; Paula Macdonald; Robert & Nancy Putnam, Lark Tribble; Mike Albright; Rachel Lewis; James Day; Bill Kirkland, Sadiq Assani, Sammy Issaih Rana, etc...